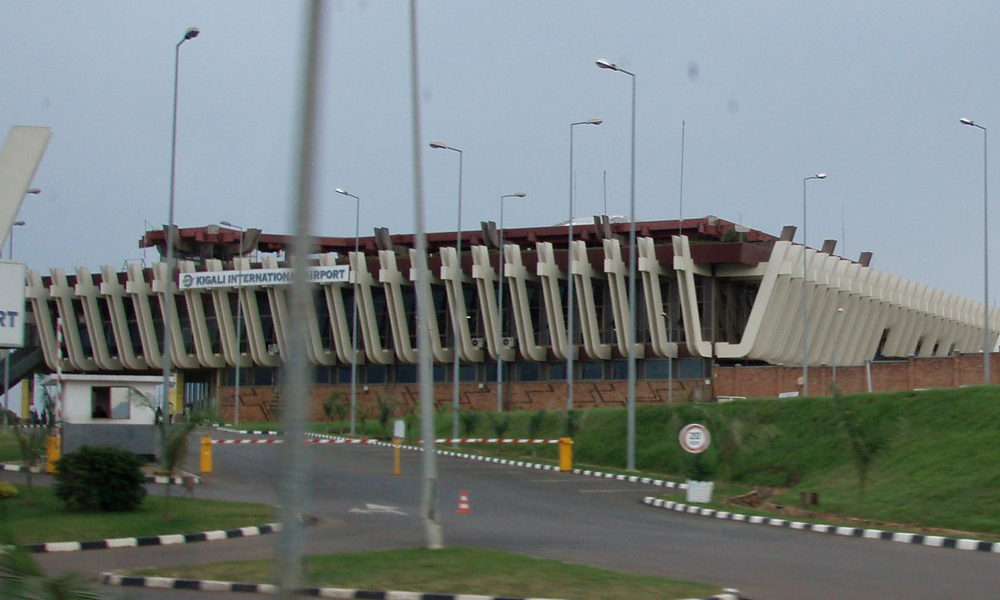 Kigali International Airport in Rwanda
Kigali International Airport is situated in the capital city of Rwanda and is the main entry point of Rwanda. The country is commonly termed as the land of thousand hills ye to its hilly landscape it is an important place of Rwanda' but also to the neighboring states of Uganda and Rwanda as many travelers are able to access these countries through Rwanda the airport was formerly known as Kayibanda international airport, sometimes it known  as Kanombe airport the outskirts with in which it is placed it is located 10Kilometers drive from the city center
Kigali International Airport has got a 3500meter run way that has allowed landing of many crafts at a time, this has led to an increased number of passengers accessing the airport from different parts of the world, it boasts three terminals and 2heliports, the third terminal was but to replace the old building that served as a terminal and is now a VIP terminal point, the extra touch of modernity in the place has made accessibility of times easier, this has ranked it one of the best international African airports in the world. It being in the cleanest towns of the east African Kigali is organized and a place of safety. The airport covers an area space of approximately 736 Square Kilometers, elevated at 1491 meters above sea level
The reception at the Kigali International Airport makes it one of the best places to see visit, the accessibility of facilities is incredible with much ease, the shops, bar areas, air-conditioned hall ways creates an ambiance that will enable you to relax as you wait for your international flight or connecting flight to another destination, places of convenience at the airport are generally clean and well maintained to enhance your experience. According to statistics, it has been confirmed that the primary clients of the Kigali international airport are its neighboring states if Burundi, Uganda, and the Democratic Republic of Congo.
The departure and arrival terminals are large decorated with a great architectural designs depicting the Rwandan cultures, the interior is designed with luggage wrapping points, Atm cash machines, free Wi-Fi in the waiting areas, mobile charging points, there are three baggage modern conveyor belts that facilitate easy baggage management, the many check-in desks allow the easy use of the airline as this reduces on crowd and over waiting in the line to be served. Airlines that go through this airport include KLM, Kenya airways, Brussels air, Uganda airlines, Ethiopian airlines, quarter airways, fly Emirates among other many aircrafts that land in at the international airport.
Just like the airport management does ensure that everyone is sorted and comfortable it is important for travelers to take note of having the required proper travel documents for example a valid passport of at least 6 moths to expiry, yellow fever vaccination card,  you require to have a visa to access the country this can be processed online  or acquired upon arrival the Rwanda civil aviation authority has got offices at the premises there is available airport taxis to transfer you to your next destination.