Volcanoes National Park is situated in the northern part of Rwanda popular for the mountain gorilla trekking. The conservation area is an extension of the great Virunga National Park, he primates can only be found in three countries 2 of which include Uganda and the Democratic Republic of Congo. The national park covers an area space of approximately 1600 square kilometers. It is home to vast bio-diverse ecosystem, including the marshy swampy areas, afro montane forest, it is home to other animals like the hyenas, buffaloes, and golden monkeys besides the gorillas. Gorilla Trekking in Volcanoes National Park is probably the most popular tourist activity in Rwanda.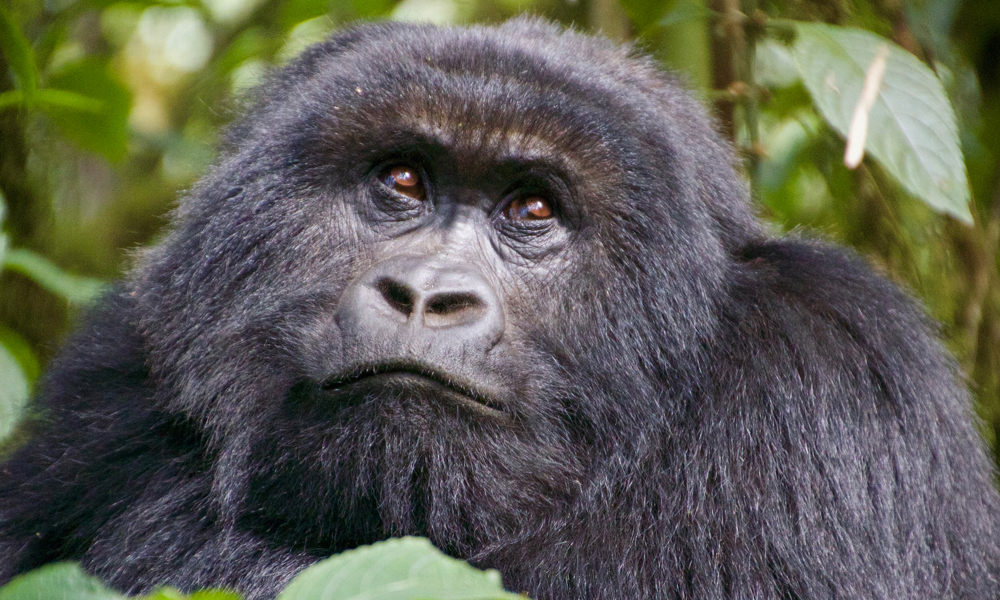 Gorilla tracking is the most popular activity of the national park, it hosts 30 % of the world's remaining population of Mountain gorillas, and these live along the slopes of the mountain, and the thick forest is covers five of the eight series of the great Virunga region, some of these are shared amongst three countries, encounter of the primates is termed the most exciting memorable time of the forest, the acting of the movie gorillas in the mist made the national park so popular together with the American primatologist Dian Fossey whose great works are evident in the national park, she died and was buried near the gorillas that she love the mos.
Hiking mountain gorillas begins in the early morning at the Karisoke Research Center with a traditional performance from the local natives of the park, the species are gentle with their fur bodies, they live in families of up to 20 members led by a male silverback, baby gorillas live under the care of their parents until the age of 2 years, the primates can be tracked in groups of eight depending on how far the gorilla families have moved, it should be noted that the gorillas do not love to feed in one place, they keep shifting from one point to another in order to allow the areas without food to regain food. They are characterized by their social behavior, calm and gentle in the African wilderness.
Hikers are assigned a gorilla family group to be tracked by 8 people, the group is accompanied by a ranger guide and a researcher and off to the forest in search of animal species, it is angelic by how much you will spot enroute to the gorillas, Rwanda gorillas require you to have a permit in order to have access to the park $1500, tracking time takes 2 or more hours it can even be the whole day. There are rules and regulations to be followed when considering a gorilla safari, for example prepare for a physical fitness, and acquire a suitable wear including gaiters more so during the wet season of the year. Other activities in the park include the Golden money tracking taking place in the same point as gorillas, hiking the Dian Fossey trail as a way of paying tribute to the fallen American primatologist.