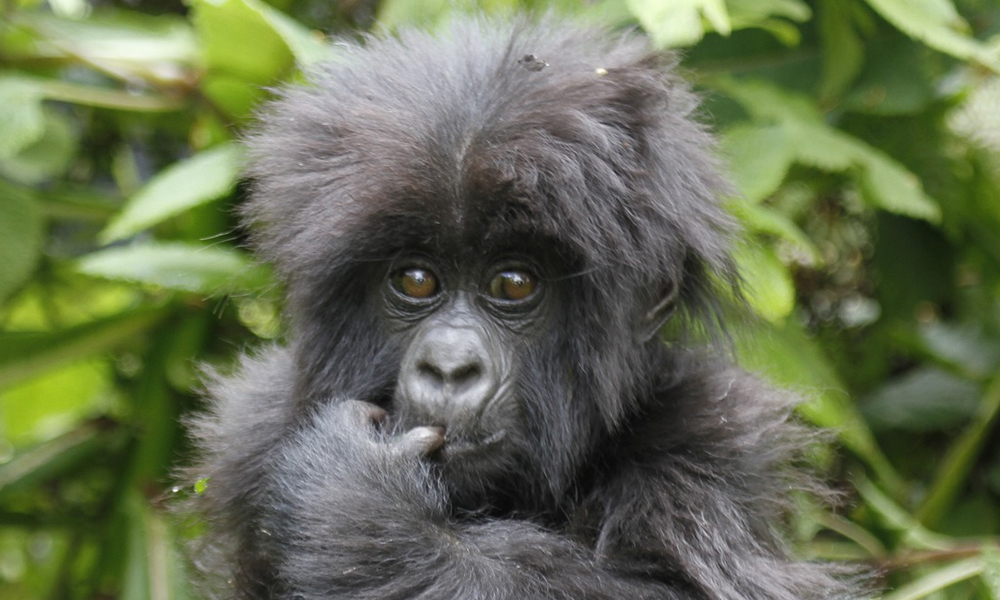 Best time to go visiting Bwindi Forest
Bwindi Impenetrable National Park is one of the best places to go and most sought of by many travelers due to its resident species the Mountain gorilla, Bwindi Impenetrable National Park is located in the south western part of Uganda at the edge of the rift valley. It's a bio diverse mountainous rainforest with almost 400 plant species. Bwindi was gazette in 1991 and declared a UNESCO world heritage site in 1994 as a way to protect the critically endangered species of mountain gorillas, half of the world's population of the species live within the forest, the national park stands out at an altitude of 1160m-2607m above sea level managed under the Uganda wildlife authority. The Best time to go visiting Bwindi Forest in Uganda for gorilla trekking is all year.
Bwindi Impenetrable National Park is dissected into four sectors Buhoma, Nkuringo, Rushaga and Ruhija each of which has a number of habituated gorilla families available for trekking or habituation, the Buhoma sector was the first place to have habituated gorilla family Mubare, the park contains a series of steep ridges and valleys, a source to many rivers and beautiful waterfalls, about 120 species of mammals are present including several primates such as chimpanzee, baboons, l'hoest monkey, black and white colobus monkeys, baboons as well as elephants and antelopes. It is home to more than 350 species of birds, 23 of which are endemic to the region for example the African green broadbill, short-tailed warbler, Blue-headed sunbird, Red-headed blue bill.
Bwindi Impenetrable National Park can be accessed all year round but best during the dry season of December – February and June to Mid-September it should be noted that the park is a rainforest so these seasons are not totally dry, it's the best time to see the mountain gorillas as the trails are less slippery and easily accessible. It is advisable to book gorilla permits prior to the time of trekking, wear boots, carry insect repellants, hand gloves and any other necessary personal needed material.
The mountain gorillas are a major attraction in the national park, gorillas are herbivorous animals, they feed on bamboo, mimulopsis, roots, fruits and sometimes termites, they are social and intelligent species, trekking mountain gorillas is done once a day in groups of eight, it takes 2 – 8 hours depending on how far the mountain gorillas have moved, it is a tiring and sweaty experience but rewarding by the end of the day as you get to interact with the mountain gorillas. Besides gorilla trekking, one can do bird watching, mountain biking, nature walks or a visit to the Bwata Cultural Experience, they will show you the forest through their eyes.
The Batwa were the original keepers of the forest, they lived together with the forest creatures in harmony until they were evicted from the forest for conservation purposes, they are the last short structured group of people (pygmies) the Batwa give a good cultural experience to visitors that reach out to the national park they guide you through their culture, norms and traditions, it should be noted that each time in the forest is different as you get to experience the amazing wildlife of the park. Contact us to know more about Best time to go visiting Bwindi Forest.